Nasz najbardziej zaawansowany materac redukujący nacisk jest już dostępny. TEMPUR Pro® przenosi komfort i podparcie na zupełnie nowy poziom
MATERAC TEMPUR Pro®
Opis produktu:
Nadeszła Przyszłość Snu
Nasz najbardziej zaawansowany materac redukujący nacisk jest już dostępny. TEMPUR Pro® przenosi komfort i podparcie na zupełnie nowy poziom. Całkowicie nowy Zaawansowany Materiał TEMPUR® zapewnia o 20% większą redukcję nacisku*, a miliardy niezwykle wrażliwych komórek dopasowują się do Twojej unikalnej wagi, kształtu i temperatury ciała. Wyjątkowo miękki pokrowiec QuickRefresh™ można prać, dzięki czemu całe łóżko jest świeże i higieniczne. Ciesz się naprawdę spokojnym snem, z większą redukcją nacisku, absorpcją ruchu i lepszym dopasowaniem niż kiedykolwiek wcześniej.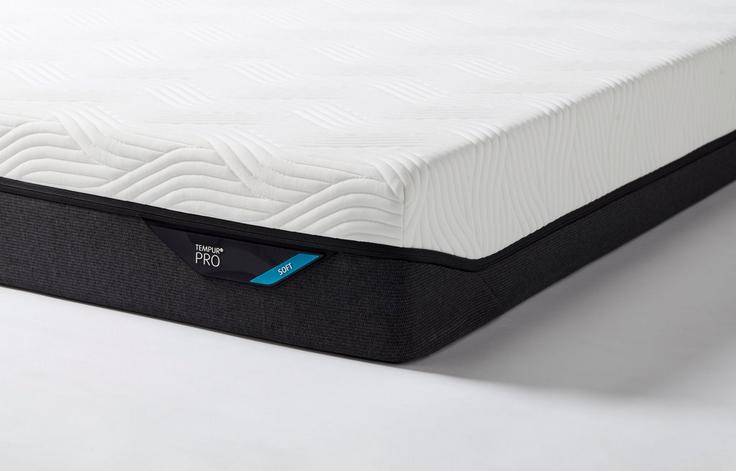 Materiał TEMPUR® to pianka redukująca nacisk, zaprojektowana z termoelastycznych komórek o otwartej strukturze, która absorbuje i równomiernie rozkłada ciężar ciała, zapewniając maksymalny komfort. Pod wpływem temperatury robi się bardziej miękki, dopasowując się do unikalnego kształtu i masy ciała, przy średniej temperaturze pokojowej. Wysoka gęstość materiału TEMPUR® zapewnia maksymalną stabilność i komfort. Materiał TEMPUR® reaguje na oddziaływanie termiczne ciała. Termoelastyczny materiał zapewnia, że TEMPUR® powraca do swojego pierwotnego kształtu po kompresji, z pewnym opóźnieniem. To opóźnienie zmienia się w zależności od temperatury. Możesz oczekiwać twardszego odczucia w chłodniejszych warunkach (18°C lub mniej), a im wyższa temperatura, tym bardziej miękki będzie Twój TEMPUR®.