Materac posiada rozpinany pokrowiec BAMBOO, pikowany z włóknem klimatyzującym i nietkanego materiału . Wkład: LAZY-FOAM pianka – leniwa pianka, komfortowa, formowana pianka naturalna BIOGREEN, przewiewna płyta lateksowa, FYZIOSYSTEM – 7 stref twardości
Materac SULTAN Termopur 
Pianka termoelastyczna to materiał zmieniający swoją twardość pod wpływem nacisku i ciepła emitowanego przez nasze ciało.Następuje rozluźnienie mięśni w czasie snu, co wpływa korzystnie na ogólne zrelaksowanie organizmu.Dzięki temu nie dochodzi do zaburzeń obiegu krwi i odleżyn. Materace z termoelastycznej pianki można zalecać wszystkim, którzy kładą szczególny nacisk na wysoki komfort i wygodę.Pianka ta znana jest także jako pianka leniwa. Wyjątkowe właściwości pianki termoelastycznej gwarantują maksymalny komfort snu.
zdejmowany pokrowiec BAMBOO, pikowany z włóknem klimatyzującym – gramatura 300 g/m2
termoelastyczna pianka
komfortowa, formowana pianka naturalna BIOGREEN
przewiewna płyta lateksowa
zalecany stelaż – sztywny lub elastyczny
Pokrowiec BAMBOO to tkanina materacowa wykonana z naturalnego włókna bambusowego, bawełny i poliesteru. Ten nowo powstały materiał jest przyjazny dla środowiska i posiada znakomite właściwości nadające się do zastosowania w materacach. Jest jedwabiście miękki i przyjemny w dotyku. BAMBOO w naturalny sposób izoluje mikroorganizmy i nie gniecie się. Można prać w temperaturze 60 °C.
LATEKS to produkt pochodzenia naturalnego, wykonany z kauczukowego mleczka. Zawdzięcza temu swoje wyjątkowe walory użytkowe, wysoką elastyczność, sprężystość, odporność na odkształcenia oraz zdolność zachowania swoich właściwości przez długi okres czasu użytkowania. LATEKS posiada doskonałą wentylację dzięki dużej ilości otworków umieszczonych w strukturze pianki, dzięki czemu zapewnia właściwe krążenie krwi. Materace lateksowe idealnie dopasowują się do kształtu ciała w każdym położeniu i zapewniają przyjemny komfort snu. Zaleca się stosowanie tego materaca na stelażu elastycznym.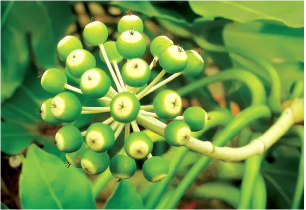 BIOGREEN  pianka jest przykładem, że połączenie natury z najnowocześniejszymi technologiami i odnawialnymi źródłami, jest też możliwe w produkcji materaców. To połączenie nie tylko oszczędza nasz ekosystem, ale zarazem wnosi odrobinę przyrody do naszych sypialni. Surowce produkowane z ropy są zastąpione w piance przez surowiec naturalny – olej rycynowy, który już od wielu lat jest wykorzystywany w farmaceutyce. Rośliny, z których jest produkowany, w trakcie wegetacji czerpią energię z ziemi i ze słońca, która następnie za pośrednictwem oleju, dostaje się do naszych materaców.
Pianka BIOGREEN jest napuszczona ekstraktem z aloesu, który w naturalny sposób podwyższa higienę materaca likwidując roztocza i bakterie. Zarazem nadaje materacowi charakterystyczny aromat, który jednak w krótkim czasie zwietrzeje.